In March 2018, Women's Health Victoria (WHV) launched 1800 MyOptions, a free statewide helpline and online information hub offering non-preferential information about contraception, pregnancy and sexual health.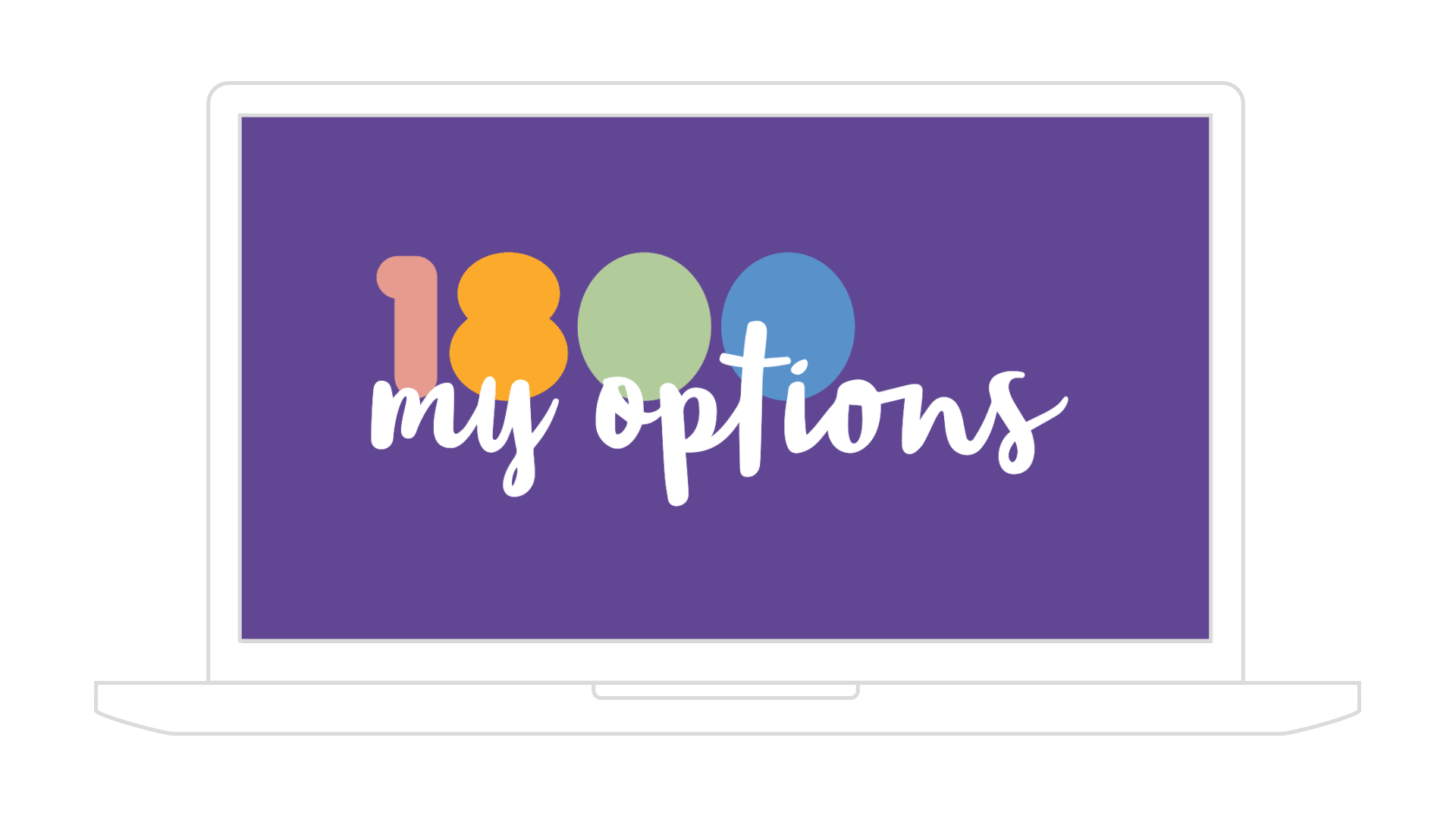 The objective of the helpline is to help prevent unplanned pregnancies through better-informed decisions.
Fenton worked with WHV to develop the name and brand for this new service, workshopping names and visual approaches with staff and stakeholders to ensure the brand resonated with target audiences.
This process highlighted the importance of safety, privacy and trust when considering the service. The brand needed to be non-judgmental and empowering without looking overly emotional or medical. Although the service is primarily for women, the brand needed to have broad appeal and avoid traditional or overtly feminine iconography.
It was imperative that the service was easy to find, so the name of the service is also the helpline number. To support this, we created a warm visual identity using the name alone. Clever use of typeface and colour are the drivers for the brand personality. The final wordmark uses a combination of overlapping, rounded and hand drawn typefaces to create a friendly, informal design.
Amid the noise of conflicting health advice online and in print, we're proud to have helped launch a dedicated service based on the latest evidence-based information for women.
By Aaron Williams