On average, one woman is killed every week at the hands of a current or former partner. One in three women has been a victim of physical or sexual violence since the age of 15, often perpetrated by someone they know.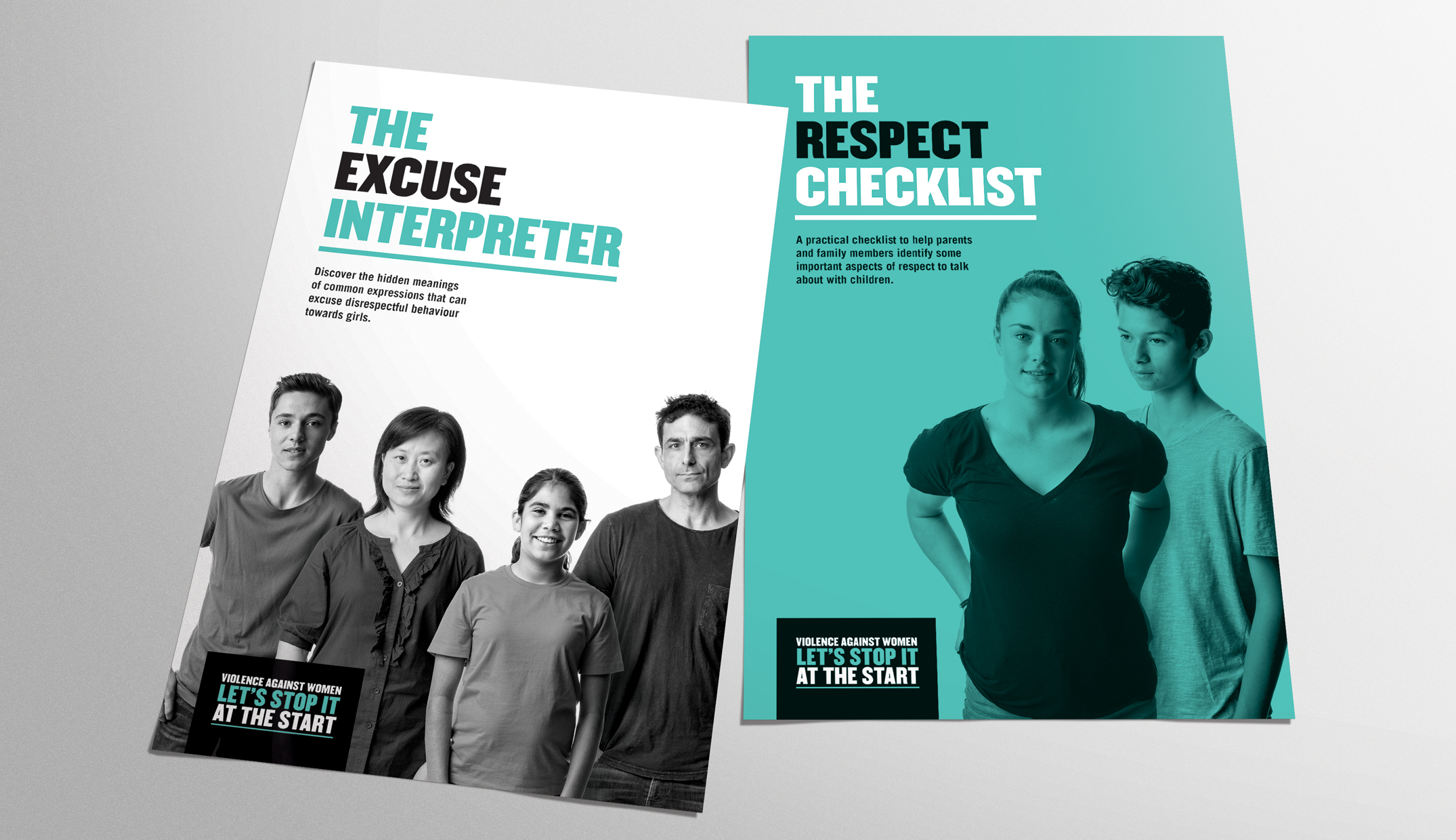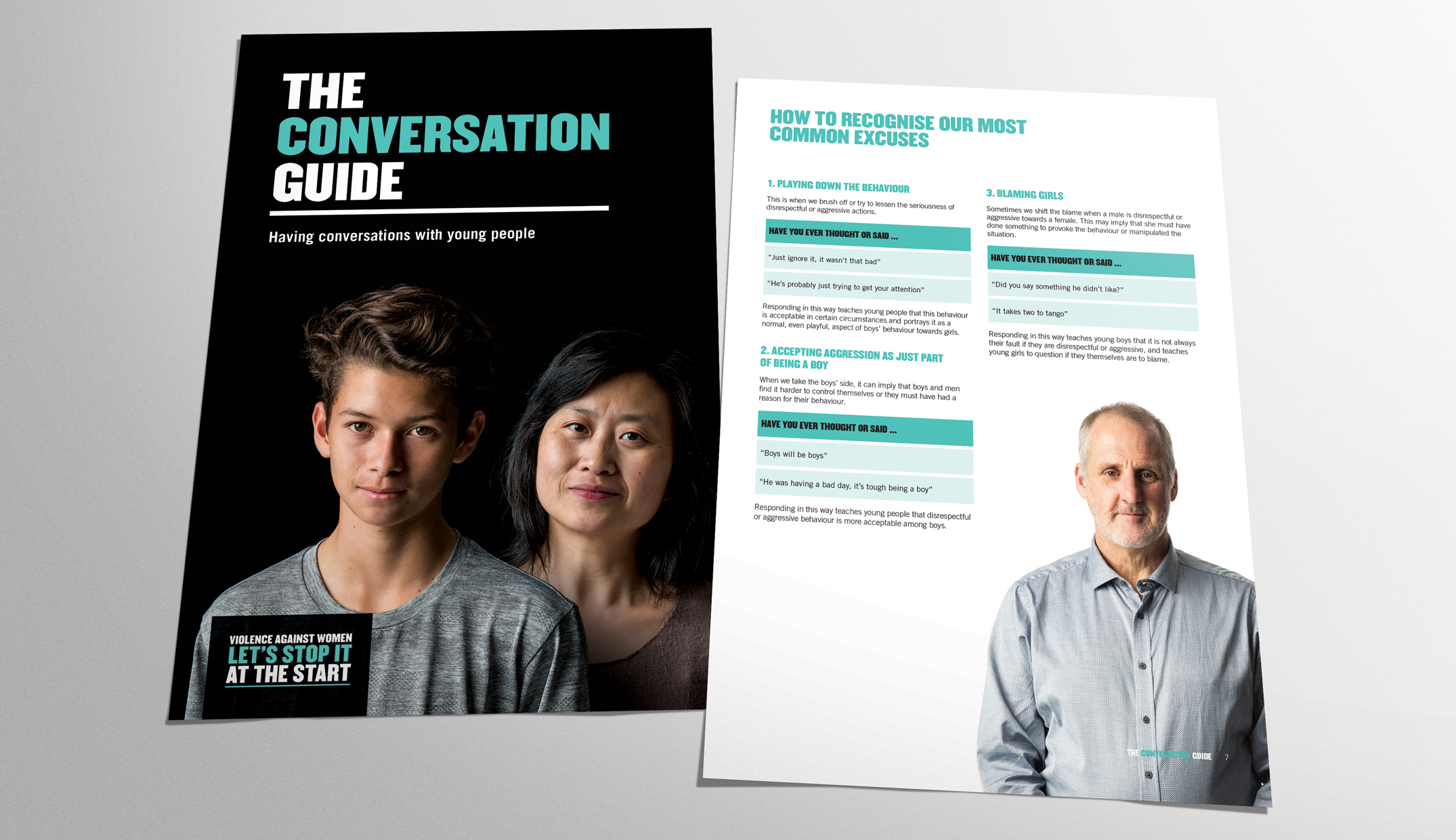 Stop it at the Start (SIATS) is a national campaign to reduce violence against women and their children by motivating influencers of young people to challenge everyday disrespectful behaviours that may contribute to violence later in life. Influencers range from parents and family members to teachers, sports coaches, and other community leaders; the aim is to motivate them to recognise and reconcile their own attitudes and empower them to take action with the tools for change.
Fenton Communications was appointed by the Federal Department of Social Services to deliver the public relations component of SIATS between 2017 and 2019, bringing a complex campaign story to life and helping inspire social change on a national scale.
Our multifaceted strategy used a story telling methodology to show how adults can unintentionally allow the cycle of violence to continue when they excuse disrespectful behaviour in young people.
This narrative was woven through all aspects of the campaign delivery; a dedicated website featuring resources for influencers, media activities creating many voices on the issue, social media engagement sparking ongoing conversations, and stakeholder support and activation exemplifying the whole-of-community approach required.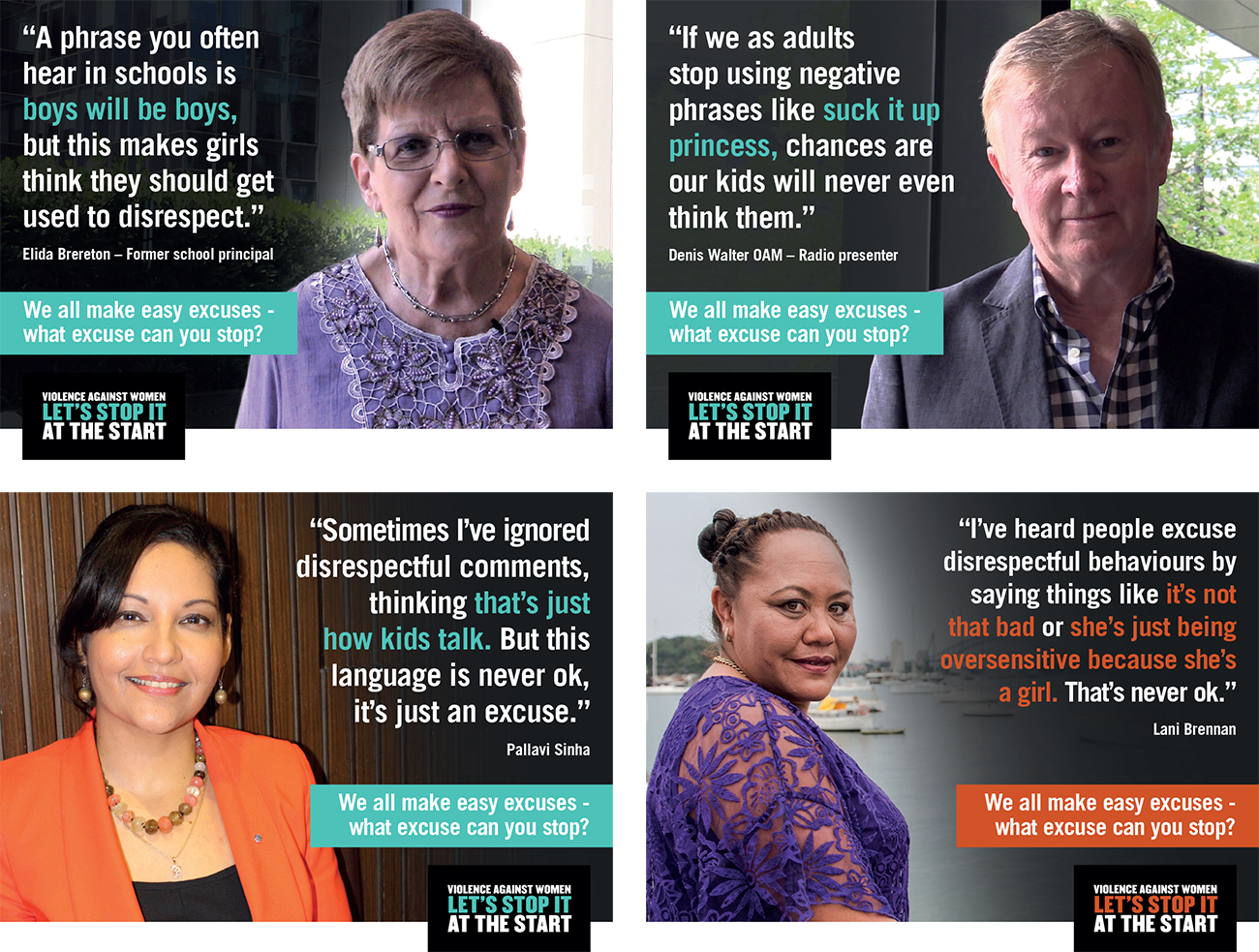 The campaign delivery included:
Creation of resources for influencers including videos from parenting experts and videos of prominent Australians discussing the impact of disrespectful behaviours left unchecked
A set of resources for parents: the conversation guide, the excuse interpreter and the respect checklist
National and local media relations, from features in Marie Claire to local newspapers and
an ABC partnership
Effective engagement of more that 12 independent Australians to add their voice to the campaign,
from parenting expert Dr Justin Coulson to head of AFL Nicole Livingstone
Creation of campaign supporter kits for stakeholders
Local events and presentations including teachers conferences
Social media content, including animations, videos and infographics
Social media moderation and engagement.
The campaign has sparked nationwide discussion on the primary prevention of violence against women and their children.
Evaluation
The campaign has sparked nationwide discussion on the primary prevention of violence against women and their children. Between 2017 and 2019 over 500 media stories were published across television, print and radio. The campaign website had over 1.3 million visits, with more than 68,000 downloads of the resources. Organic sharing facilitated over 473,000 conversations on social media.
Tracking research showed that 79 per cent of Australians agree violence against women starts with disrespect, up from 68 per cent before the campaign began. Also, 67 per cent of all influencers saw the campaign, and of those 68 per cent took an action. At a population level, this means almost half of all influencers absorbed the message and responded. Actions included reconsidering the way they behave towards others, talking to a young person about respect and talking to friends and family about the ads.